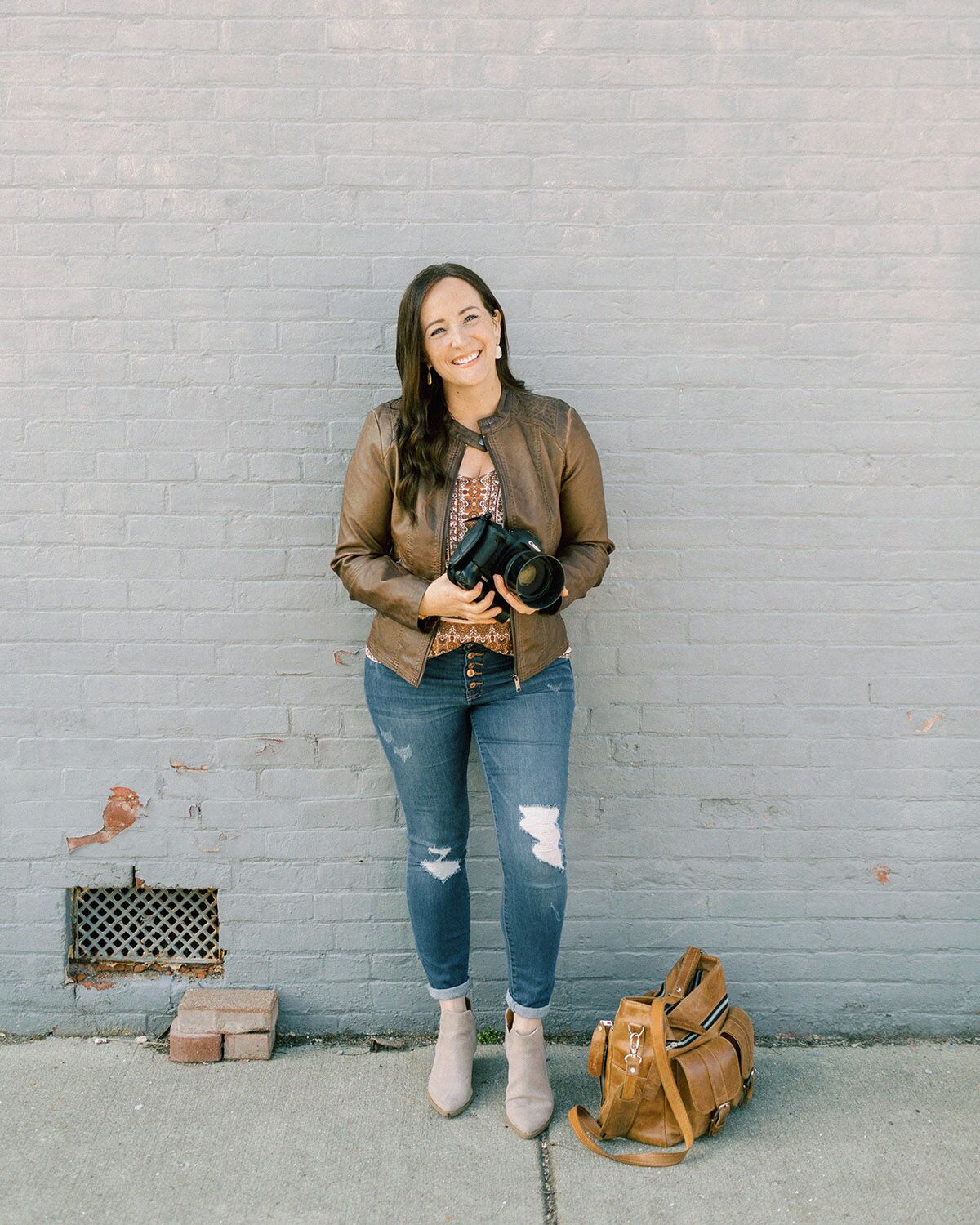 -SAY HELLO-
I´D LOVE TO HEAR
from you!

I'm looking forward to timelessly preserving
the JOY of your unique story.
When choosing me as your photographer,
I strive to feel like an old friend you have known for
years. Someone you'll comfortably trust while
inviting me to document the
heartfelt moments you'll cherish
for a lifetime. I'll create an enjoyable photography
experience from start to finish.
My Location
SERVING CENTRAL INDIANA & BEYOND
LEARN MORE
Frequently Asked Questions
How far in advance do you book weddings & portrait sessions?
My husband & I photograph our weddings as a married team. Wedding dates may be reserved between 3-18 months in advance. Prime midwest dates fall within May-October. We like to have as much notice as possible for inquiries. Engagement sessions are often booked 1-6 months out.
I capture families, high school seniors, newborns & brand imagery sessions year round. My busiest time of year is always September-early November.
Feel free to email about your specific month or date to see what availability we may have open.
What type of equipment do you use & do you always bring backup gear?
All of our equipment is professional Canon brand. Brock & I currently photograph on Canon 5D Mark 4 & 3 cameras along with a variety of Canon premium lenses which include a mixture of 50mm, 35mm, 24-70mm & 70-200mm lenses on a wedding day. I typically photograph portraits with a 50mm or 35mm & a 24-70mm lens when a wider perspective is needed. My husband & I are always fully stocked on backup gear for every wedding day & session. Our cameras also photograph to 2 camera cards at once. This ensures that if one of our CF or SD cards becomes corrupt, we always have a backup of image files.
Do you create custom packages?
Yes, we may be able to create a custom wedding investment package. This depends on the time of year, coverage required, location & specific needs. My husband & I only book a limited number of weddings per year, providing our couples with the most exceptional experience. Portrait session rates however are listed within my investment page. Please inquire with any pricing questions.
How did you get started in photography & how many weddings/sessions do you shoot each year?
I've always been drawn to photography & the way moments are frozen in time. Gazing over old family photos in albums when I little, was a favorite pastime. My love of photos grew in highschool when I worked in yearbook class, documenting life as it unfolded. I then took photography courses at my local college, IUPUI, where I experienced film, darkroom, manual mode & composition. Digital was a fairly new concept in the early 2000s, however I bought my first professional digital camera in 2004. I'm self-taught in many ways when it came to developing my shooting/editing style. My hubby Brock & I have been in constant learning mode ever since we got married in 2005 & started our ever evolving business the same year.
In the past, Brock & I would photograph 30+ weddings each year, with most including engagement sessions. However as seasoned pros, we now know less is more. Focusing our energy & talents on a smaller select group of clients, which allows us to be the best version of ourselves for them & our own family. I photograph portrait sessions weekly with a balanced calendar to ensure every client is adequately cared for & receives quality timeless images. Excellent customer service is top priority for us & we always want clients to enjoy every aspect, from start to finish.